Welcome!
Our goal is to provide you with a quick and easy solution to merge two or more tickets into one.
Merge two Issues Along With Their Description, Comments, and Attachments
Navigate to the source issue you want to merge.
Click Action menu ··· > Merge

Enter the target issue key

In the Append Fields section select Description from …

Check Attachments and Comments

Click Merge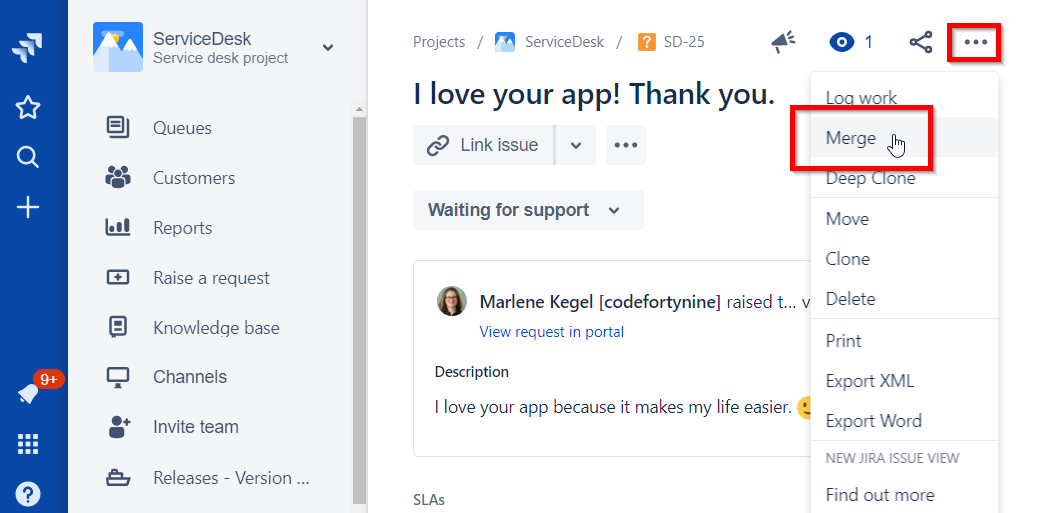 Merge and Transition two Issues in Jira Service Management
If you can't watch the video in full screen mode, click here to open it in a new tab.
Read More
Do you Have Questions or Feedback?
Please get in touch if you have any questions or concerns. Your feedback and ideas help us to improve Merge Agent for Jira for you and other customers. Thank you!