Prerequisites
External Data for Jira Extension is installed and connected to the main app
Create a new custom field
In Jira go to Settings > Jira Settings Issues > Custom Fields > Create custom field.
On the Select a Field Type Modal, go to All > External Data - Search Field
Create a new Field Configuration
In the Main App, go to Field Configuration > + Add ExtensionField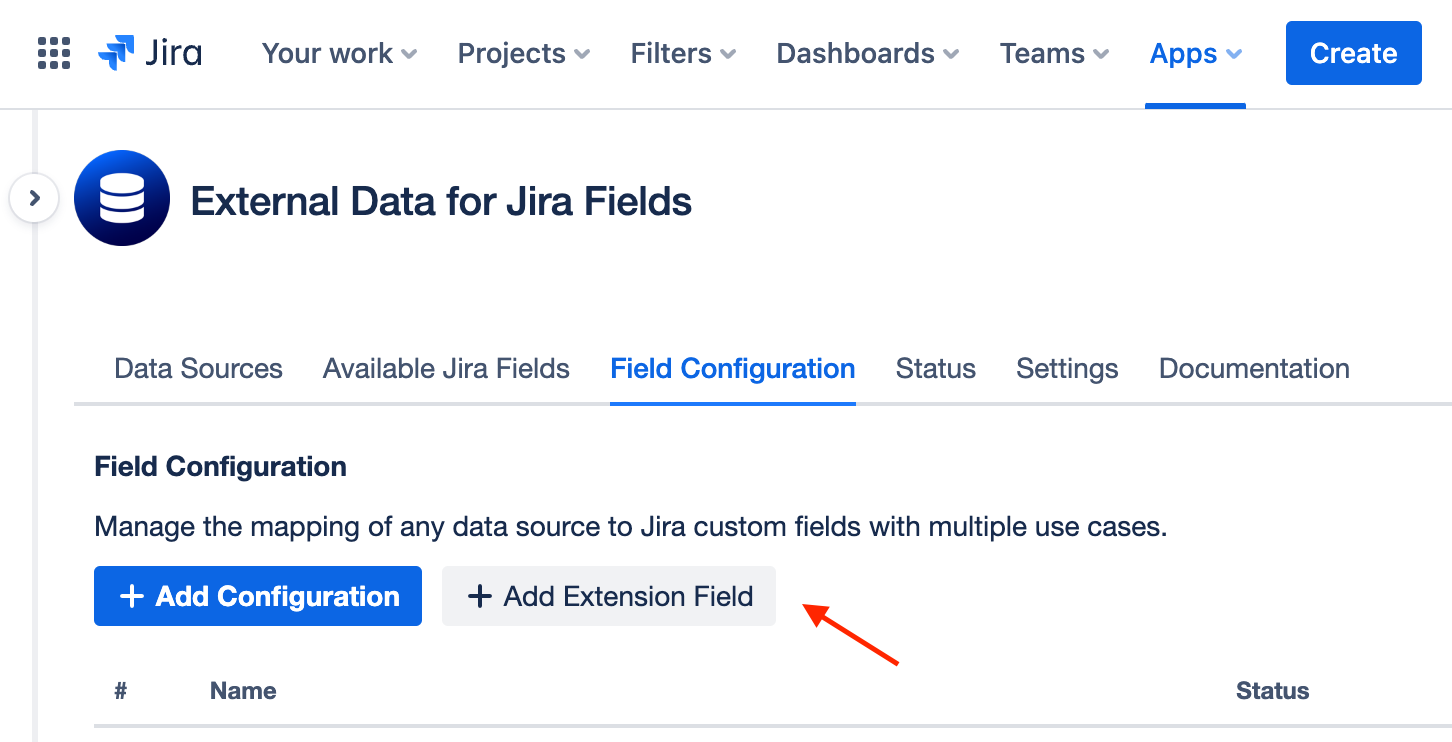 Select the desired configuration type.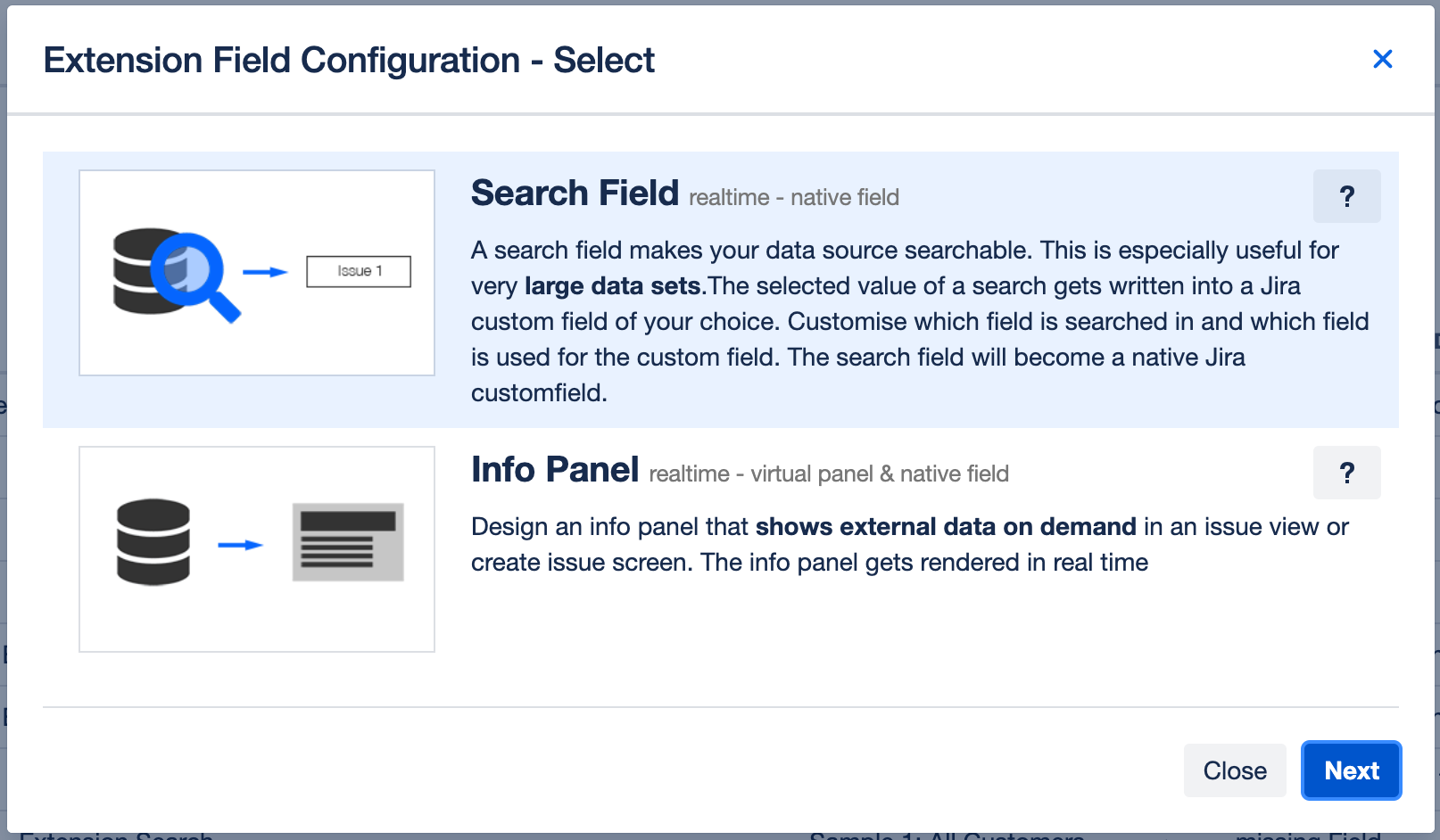 The configuration process mirrors that of the main application fields. Refer to our main application documentation for Search Fields. Below, we highlight the key differences for the extension field.
Extension Field Differences:
Extension fields are tied to their respective custom field types.

You manage the appearance of extension fields within Jira like any other custom field, without configuring context or display conditions in the apps field configuration.
Assign Configuration to custom field
Under Target Jira Field select the custom field that you have created in the first step of this guide.