The Deep Clone for Jira Single Clone offers advanced cloning options that are not available in the Atlassian standard clone.
It's possible to clone certain data that is usually not clonable (e.g. comments, issue status).

You are flexible to decide which field you want to clone, and which not.

The clone can be moved to another project and issue type while cloning.

Some data can be created in the target project while cloning (components, labels, versions, sprints).
Clone a Single Issue
Navigate to the issue you want to Single Clone

Click on the top right Actions menu ••• > Deep Clone

Configure and create your Single Clone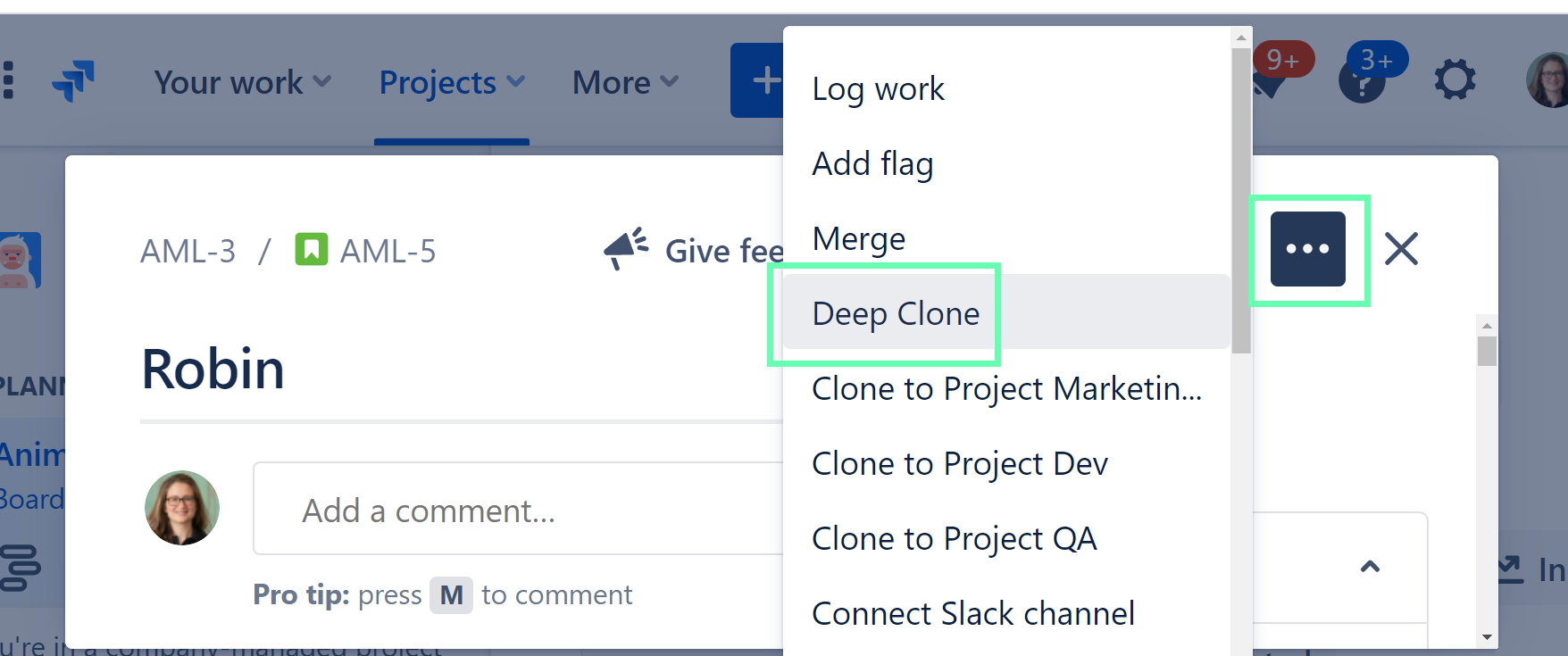 https://www.youtube.com/watch?v=MdioQaZltdU